World Championships Control Line at Perth, Australia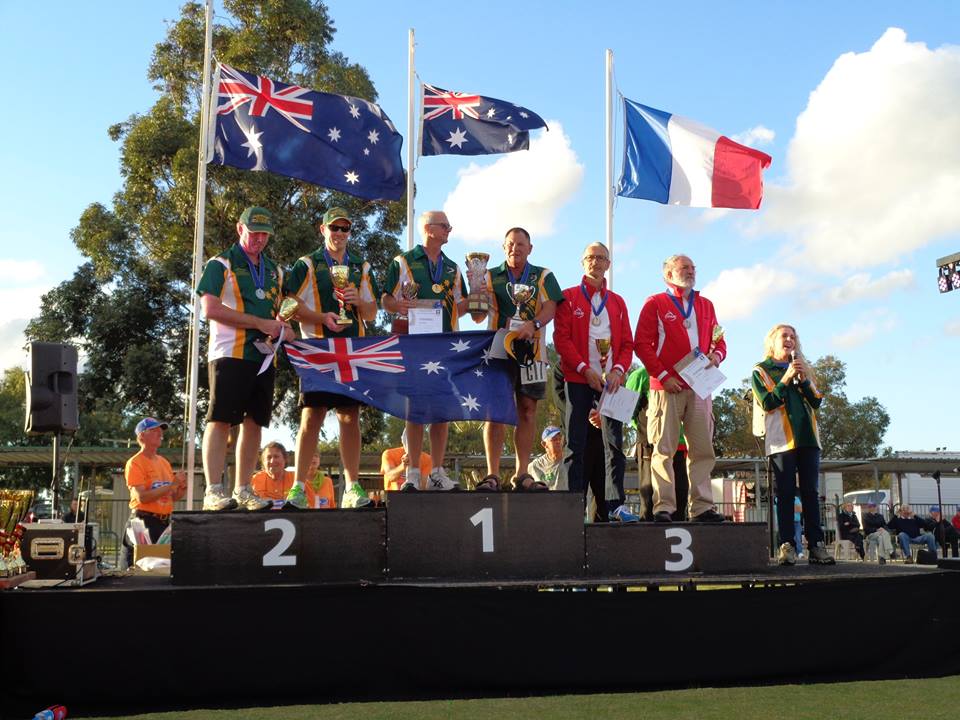 The world championships control line model aircraft just ended in Perth (Australia). The French delegation, composed of eleven aeromodelists (licenses from the Val de Marne, Haute-Vienne, Meurthe and Moselle and Vienne), bring back a bronze medal in team racing and a silver medal in team racing by team. These world championships were positive in the context of the preparation of the next World Championships to be held in two years in France.

Teams from France were present in 4 disciplines:

- Speed, which is to rotate a model as fast as possible. France only had one participant in this catogory. Jean-Marc Dawn, Modéliste Club Cachan, Villejuif [94], finished in 9th place with 293.3 km / h.
- Acrobatics where the pilot must make a series of compulsory figures. There were 3 French representatives: Alexandre Gauthier and Philippe Gauthier of Modéliste Club Cachan, Villejuif, [94] and Nicolas Chapoulaud, the Model Aero-Club du Limousin in Limoges. [87] The French acrobats, beaten on the wire by Japan, finished fourth.
- Team Racing sees several pilot-mechanic duos try to travel a distance of 10 kilometers, or 100 laps as quickly as possible. Three French teams were in the running: Pascal Surugue / Georges Surugue of Modéliste Circle Blénod Lorraine, in Tucquegnieux [54], Thierry Ougen / Roland Surugue Circle Modéliste Rullicois at Rouillé [86] Matthew Perret / Jean-Paul Perret Circle Modéliste Blénod Lorraine Tucquegnieux. [54]. Team France Team Racing brings home the silver medal, and Thierry Ougen / Roland Surugue get the medal bronzeen individual classification.
- Combat is a duel between two model airplanes. Each aircraft is equipped with a streamer that the opponent must cut many times as possible while preserving its own banner. For the tricolor representative, Xavier Riera, the Cachan Modéliste Club in Villejuif, [94] finished by being ranked 11th, entering the top 20.